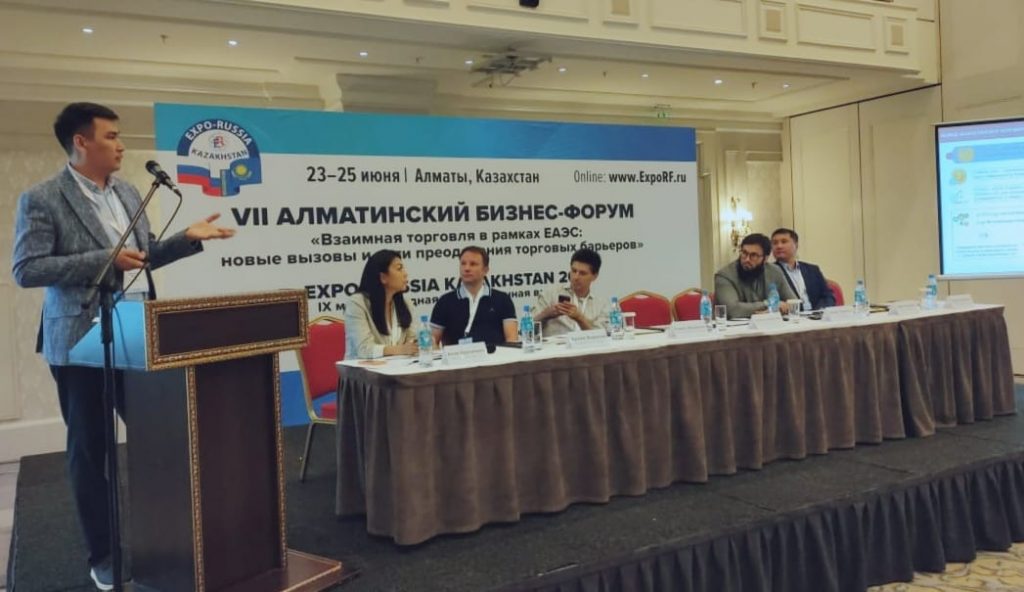 June 23 this year Nurlan Kulbatyrov, Deputy General Director of QazTrade, took part in the Seventh Almaty Business Forum. As a part of his speech at the session on the development of e-commerce, N. Kulbatyrov noted that the share of e-com in global retail in 2020 increased to 19%, as opposed to 16% in 2019. The main task for Kazakhstan is to maintain positive dynamics and increase the share of e-commerce to 15% by 2025.
Also during the event, issues of the speed of delivery of products purchased through e-commerce channels, as well as possible new logistics solutions were discussed.
N. Kulbatyrov also noted the significant role of electronic distribution channels in the export of domestic products. So, thanks to the support measures of bringing enterprises to the electronic trading platform Alibaba.com, Kazakhstani entrepreneurs were able to increase the export of their products by about $45 million to regions such as Southeast Asia (food products), the Middle East (honey, meat products), Central Asia and Eastern Europe.