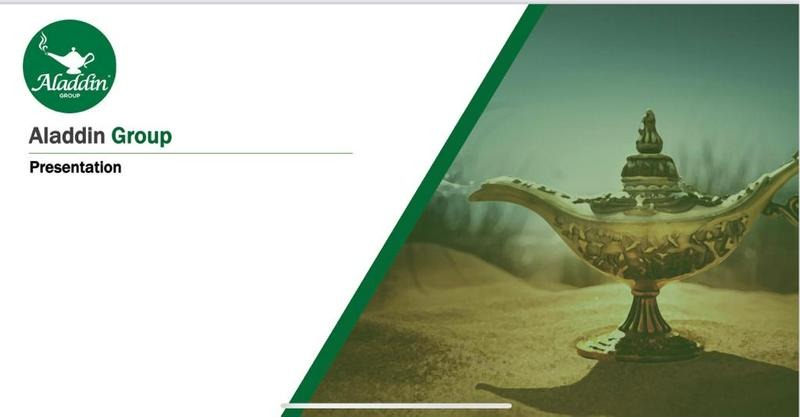 Aladdin Group, a Malaysian electronic trading platform specializing in halal products, invites Kazakhstani companies to cooperate.
The global market for halal products is estimated at approximately US 2.3 trillion per year, providing 1.6 billion of the world's Muslim population. In this segment, food is about 67%, the pharmaceutical market – about 22% and another 11% – the market for cosmetics and perfumery.
Aladdin was founded in 2016 and is one of the world's first electronic marketplaces specializing in halal products. Aladdin solves complex supply chain challenges through strategic partnerships in more than 40 countries, serving 1.45 billion people worldwide and providing access to this consumer segment.
The company offers tailor-made marketing for participating companies, specialists help the implementation of products and services on the platform to reach more potential buyers.
In February of this year, the Embassy of the Republic of Kazakhstan in Malaysia organized a conference between the company "Aladdin" and the Ministry of Trade and Integration of Kazakhstan. During the meeting, the parties discussed the possibilities of interaction in the field of e-commerce, trade in halal products on the "Aladdin" platform, the entry of Kazakh companies to the market of Southeast Asia and Malaysian companies to the markets of Central Asia and the Eurasian Economic Union. The management of the company provided detailed information about the market in the field of e-commerce and the halal industry, about the function of "Aladdin", registration and principles of trading on the platform. As a result of the video conference, an agreement was reached on the development of mutually beneficial cooperation between the parties, in particular, on the development of a list of Kazakhstani companies to bring their goods to the markets of Southeast Asia, the registration of Aladdin in the Astana International Financial Center and the signing of a memorandum of cooperation between the Ministry of Trade and Integration Of the Republic of Kazakhstan and the Malaysian company "Aladdin".
In March, the Ministry of Trade and Integration of the Republic of Kazakhstan and Aladdin Group signed a Memorandum of Cooperation to develop trade cooperation to promote the export of halal products and develop e-commerce.