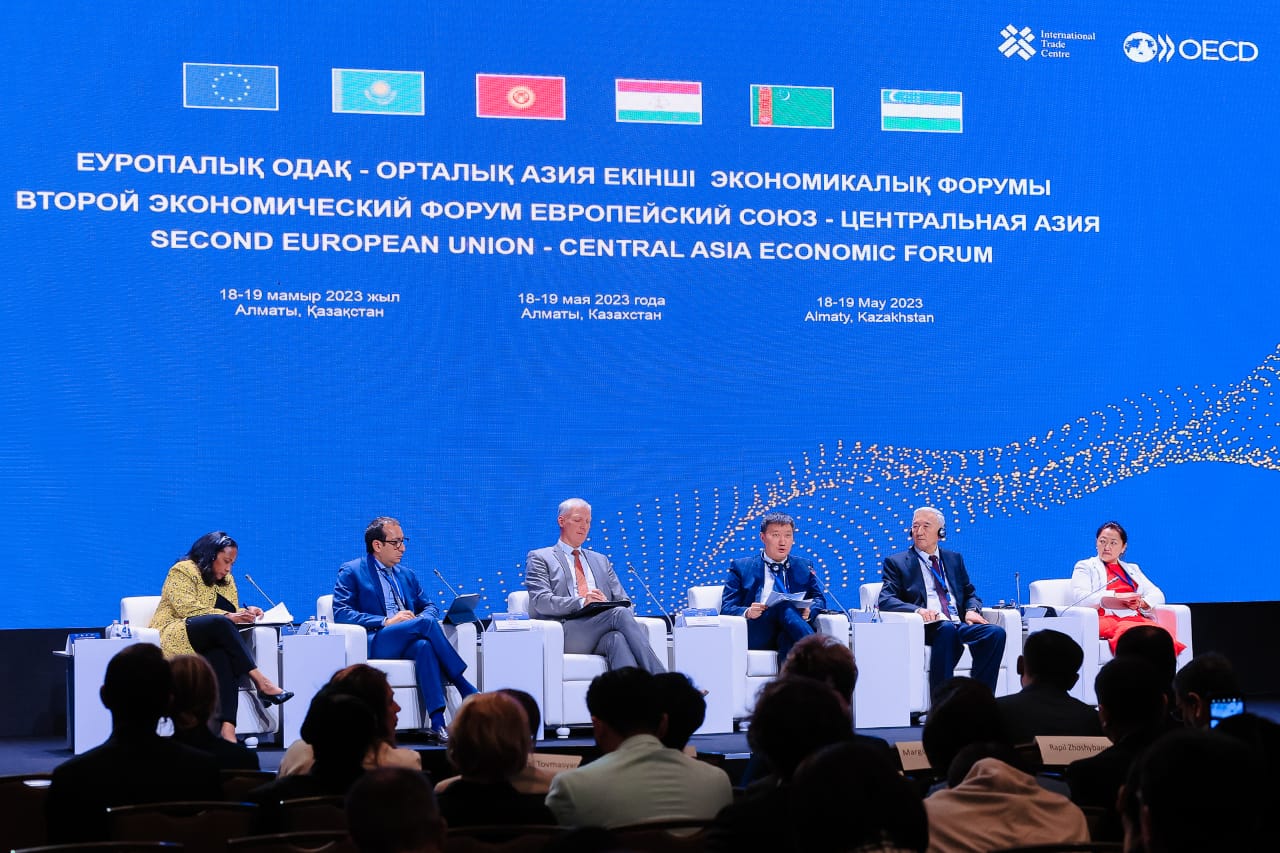 On May 18, 2023, the two-day 2nd Economic Forum European Union – Central Asia began in Almaty. On the first day, the participants shared their views on the practical challenges faced by companies and highlight business and governments' priorities to unlock the regions' trade potential and facilitate trade links between the European Union and Central Asia.
In addition, the participants discussed cutting-edge digital solutions implemented in Central Asia and in the EU to stimulate business connections and increase economic ties between the two regions. Information about the Central Asia Trade Academies was presented. In particular, how Universities, Government agencies and private businesses from Central Asia join forces to help private sector trade regionally and towards the EU through innovative methods, such as virtual learning spaces.
Also, with the participation of representatives of the public and private sectors of the Central Asian countries, the official launch of the regional trade facilitation portal "Info Trade Central Asia Gateway" took place, which will provide the business community with a door-to-door view of cross-border formalities along Central Asia corridors.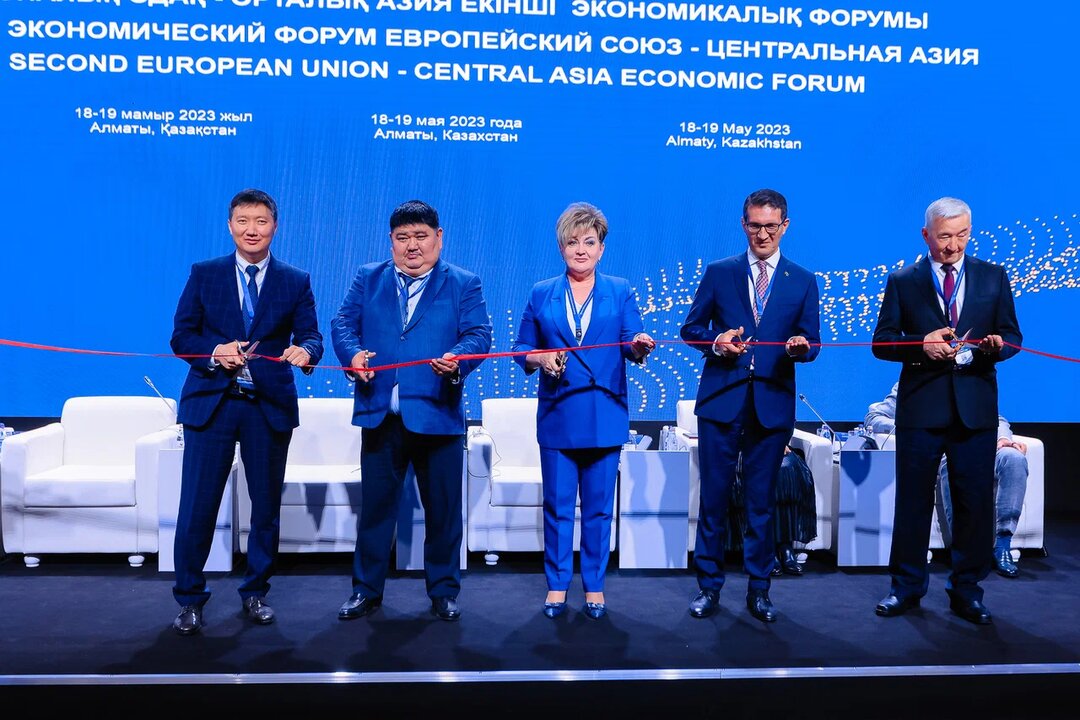 In discussions and the launch of the portal, the Kazakh side was represented by the Vice Minister of Trade and Integration of the Republic of Kazakhstan, Mr. Kairat Balykbaev, who noted that an important driver for increasing commodity flows is the well-established transport and logistics infrastructure and services. In this connection, international transport corridors are beginning to play an increasingly important role, capable of ensuring sustainable exports and capitalizing on transit potential. In this context, the development of the Trans-Caspian International Transport Route corridor is becoming increasingly important.
In addition, Deputy General Director of "Qaztrade" Center for Trade Policy Development" JSC, Mr. Nurlan Kulbatyrov, took part in the session "Smart Trade – Reengineering business operations along EU-CA corridors".
The co-organizer of the first day of the Economic Forum is the International Trade Center, whose institutional partners are the Ministry of Trade and Integration of the Republic of Kazakhstan and Qaztrade.
In addition, on May 16-17, 2023, a Regional round table on trade facilitation portals in Central Asia was held in Almaty, where reviews of the situation with the National Trade Facilitation Portals were presented and problems in their implementation, opportunities, exchange experience and further directions for the development of portals, as well as topical issues on trade facilitation were discussed.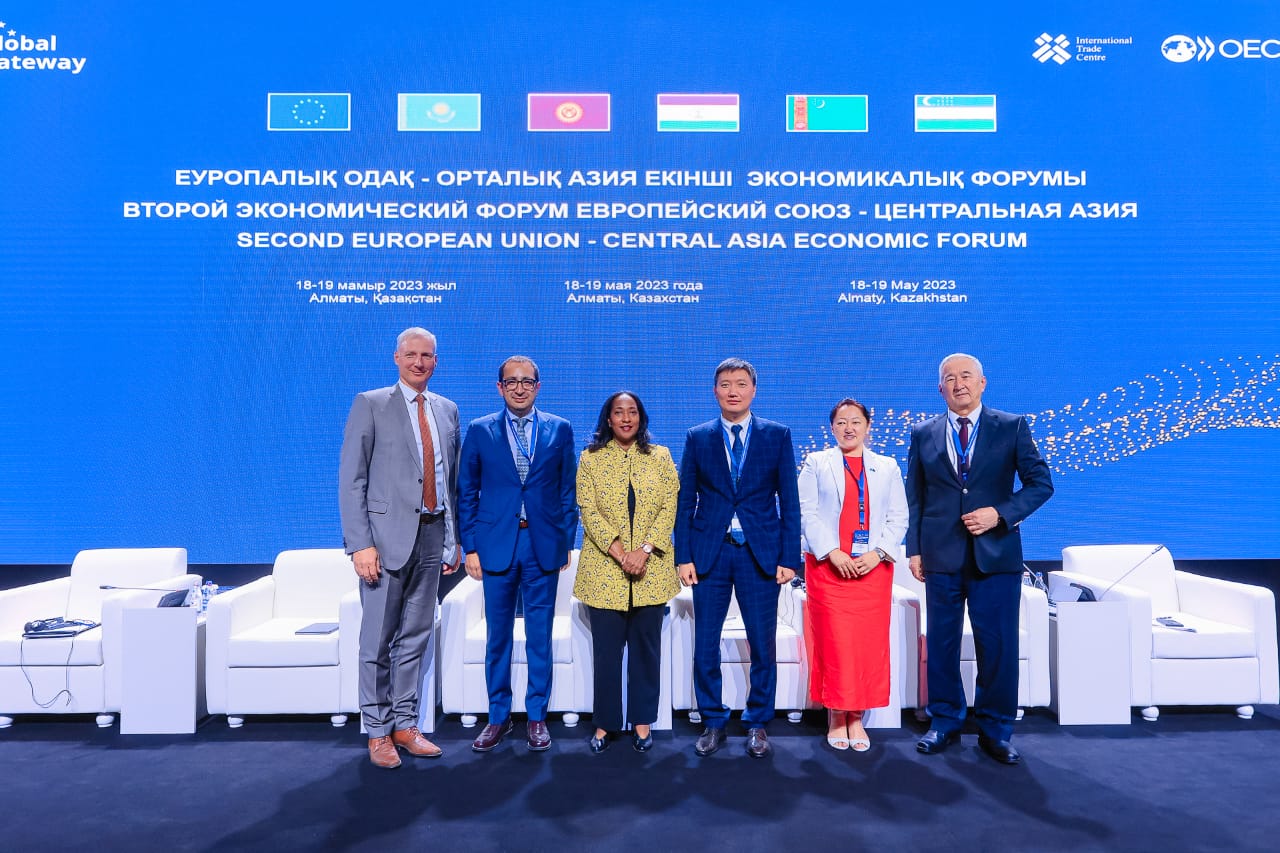 The Central Asia Gateway https://infotradecentralasia.org
The KAZ TF Portal https://tradeinfo.kz
The QazTrade Academy https://www.qaztradeacademy.kz