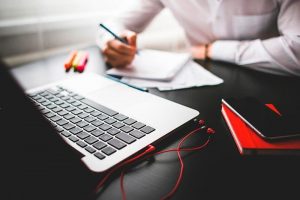 JSC «QazTrade» held an online-meeting with exporters of the region. At the meeting, entrepreneurs were presented with measures of state support for domestic exporters.
Deputy General Director Aibek Saginayev and Director of the Department for Providing Compensation to Exporters Zhanbolat Doszhanov spoke in detail about the tools of JSC «QazTrade» to support domestic exporters of non-primary goods and services (reimbursement of part of export costs, export acceleration program, launch on international electronic platforms, service support measures, analytical support), and also answered all questions of interest from representatives of the business community.
During the event, the exporters voiced proposals and problematic issues, to which the representatives of JSC «QazTrade» proposed ways to solve them.
In particular, companies raised issues on the revision of the levels of redistribution of goods in the List of domestic goods and services of the manufacturing industry and appropriate amendments to the Rules of Cost recovery.
Some companies were interested in the progress of consideration of applications on the mechanism for providing reimbursement of part of the costs to exporters for transportation costs and product promotion.
The event was attended by representatives of «CG Foods Central Asia» LLP, «Береке» Peasant farming, «Ordabasy Nan» LLP, «Юг Азия Экспорт» LLP, «ЗЕРДЕ-Керамика» LLP, «Вита-Фреш КЗ» LLP, «Жалгасбаев Талгат Серикбаевич» Individual entrepreneur, «АУЕС» Production cooperative, «Асыл-LTD» LLP, «Статус-Эверест» LLP, «АСТЫҚ САУДА» LLP, «Ecoinvest S A (Екоинвест Эс Эй)» LLP, «AsiaDistillery» LLP, «INSAF LTD» LLP, «Сапа-2002» LLP, «Ақбура-Контракт» LLP, «Ордабасы Құс» LLP and others.
The enterprises of the Turkestan region actively cooperate with JSC «QazTrade» and use support measures. This year, 10 applications were submitted from 7 subjects of industrial and innovative activity. The estimated amount of compensation is more than 200 million tenge.