On June 4, an online meeting of the Regional Export Council (REC) of the Aktobe region was held.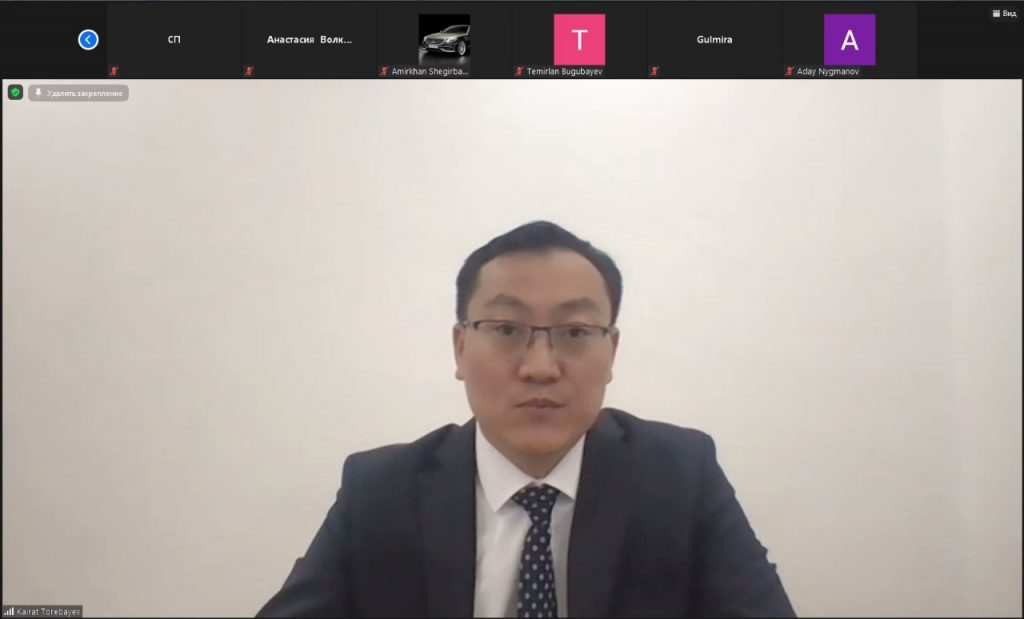 More than 30 export-oriented companies took part in the meeting. Vice-Minister of Trade and Integration of the Republic of Kazakhstan – Kairat Torebaev, Deputy General Director of QazTrade JSC Assel Yegemberdiyeva and representatives of KazakhExport answered the questions of entrepreneurs.
In his speech, Kairat Torebayev announced the main directions of the country's export policy and spoke about the current support measures to promote exports.
Assel Yegemberdiyeva noted that today, QazTrade has formed the entire range of non-financial support for manufacturers of domestic products, from diagnostics of the company and assessment of its export opportunities, to the provision of high-quality analytics and consulting services.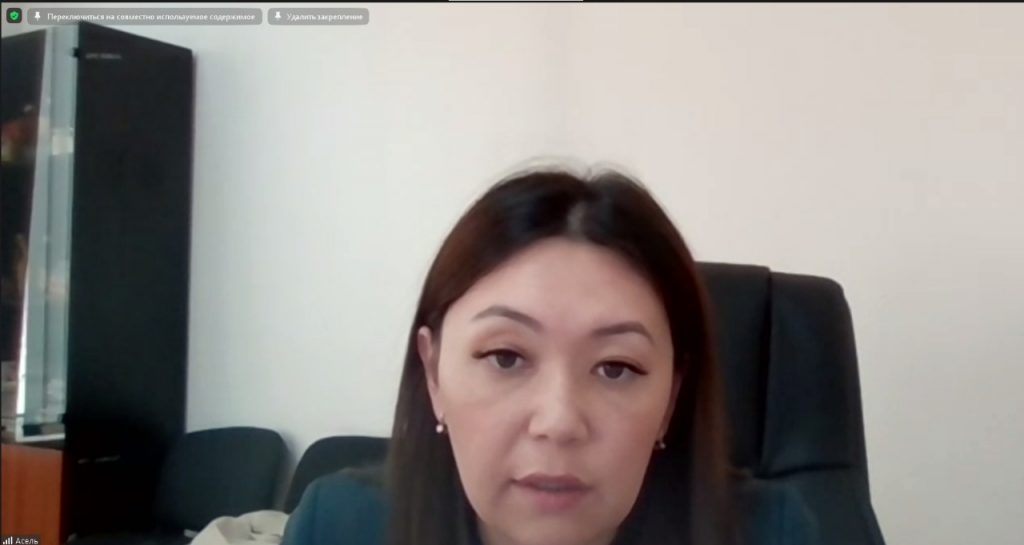 "We are building close working relationships with exporters. One example is a company from Aktobe – Optograd, which, thanks to the provided support measures, was able to increase its exports to the UAE in the amount of 500 thousand US dollars ", – reported Assel Yegemberdiyeva.
Last year, QazTrade issued 50 Alibaba Gold Accounts to domestic companies. It should be noted that the platform participants managed to sell products worth USD 45 million.
This year, Qaztrade is also ready to assist in attracting investments in export-oriented projects together with the AIFC, «Kazakhinvest» and «Samruk Kazyna Invest».
Following the results of the Regional Export Council, producers and traders of the region exporting Kazakhstani products shared with QazTrade representatives the barriers and problematic issues they face when exporting, and also voiced their proposals.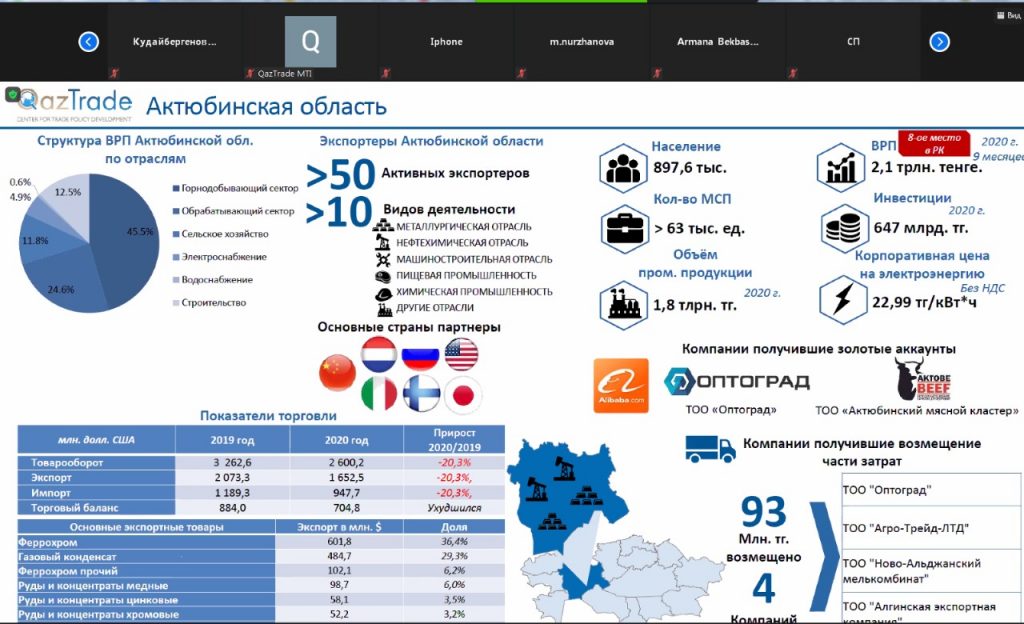 The volume of exports of the Aktobe region at the end of 2020 amounted to 2.6 billion US dollars. Products, works and services are exported to more than 50 countries around the world. The main export volume falls on non-CIS countries, such as China, the Netherlands, Italy, Finland, and the USA.
4 exporting companies of the region last year received reimbursement of part of export costs for 93 million tenge. In 2019-2020, two companies in the region (Optograd LLP, Aktobe Meat Cluster LLP) received a Golden Account on the Alibaba platform.