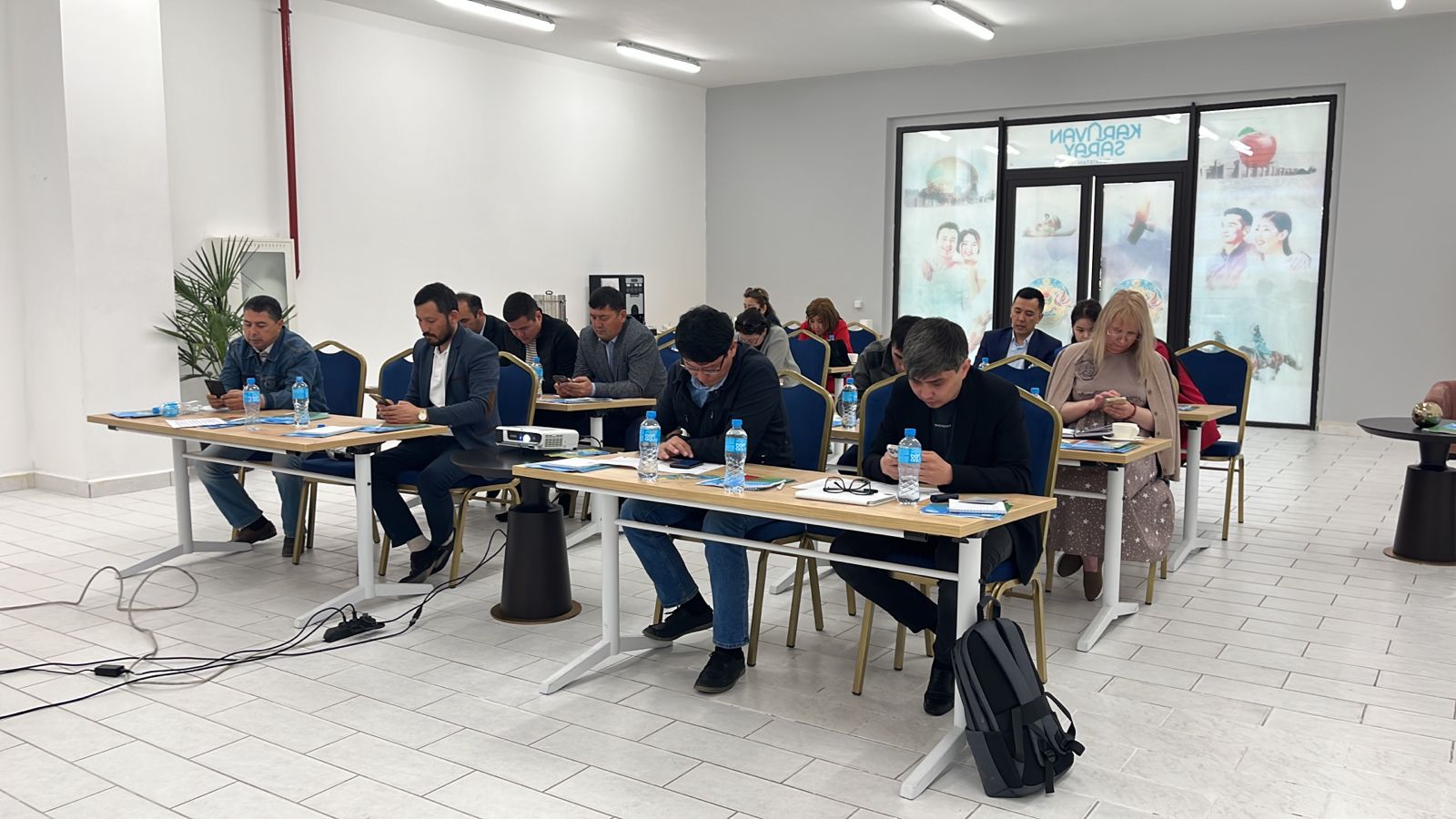 In Turkistan, on April 26-27, a practical seminar was held on the rules of international trade and export to the EU countries. As a part of the European Union funded Ready4Trade project, QazTrade and the International Trade Center organized training courses for entrepreneurs to help Kazakhstani exporters learn about the peculiarities of world markets.
Today, the EU countries account for about 30% of Kazakhstan's foreign trade. Despite the remoteness of the European market, many Kazakh companies successfully export their goods there.
One of the participants of the training, Alibek Mukhitov, is developing the fish business in the Turkestan and Kyzylorda regions. His company is engaged in the extraction, processing, storage and sale of fish products on the domestic market and sends them for sale to the countries of the European Union. According to him, holding seminars for entrepreneurs helps to improve business competencies and is an important step in the development of international business in the region.
"The workshop is aimed at obtaining specific knowledge and information. Trainers provide additional links and resources where you can find data applicable specifically to a particular case. If such seminars are divided into several levels, that is, for beginners and more advanced exporters, then entrepreneurs will be able to decently improve their competencies," said Alibek Mukhitov.
The representative of "Insaf LTD" LLP Mukaddas Kuziyeva also has experience in international trade. Her company exports flour to Afghanistan and also owns the only flourmill in Turkestan. Realizing that in the conditions of global changes it is necessary to improve her knowledge, she took a two-day training.
"Thanks to the training and consultants, I received a lot of relevant and valuable information. Such seminars help close gaps in knowledge, allow you to communicate with like-minded people, jointly find the best solutions to issues that arise in the process of export activities," said Mukaddas Kuziyeva.
At the end of the training, participants pass traditional testing and sort out errors. As a result, everyone is issued a certificate of course completion.
QazTrade and the International Trade Center will continue to conduct training courses for entrepreneurs in different regions of Kazakhstan to prepare new exporters and help those already working in the international market to improve their skills and knowledge. Educational trainings have already been held in the cities of Astana, Almaty, Pavlodar, Kokshetau, Ust-Kamenogorsk and Semey.
According to the project manager, Director of the International Integration Department of "QazTrade" JSC Ainur Amirbekova, courses on trade rules can also be taken online on the "QazTrade Academy" educational portal via the next link: https://www.qaztradeacademy.kz/course/info.php?id=1910.
The educational project is being implemented on the territory of four countries of Central Asia: Kazakhstan, Uzbekistan, Tajikistan and Kyrgyzstan. Training is available in two formats – offline seminars led by trainers and online on the QazTradeAcademy.kz. training platform.