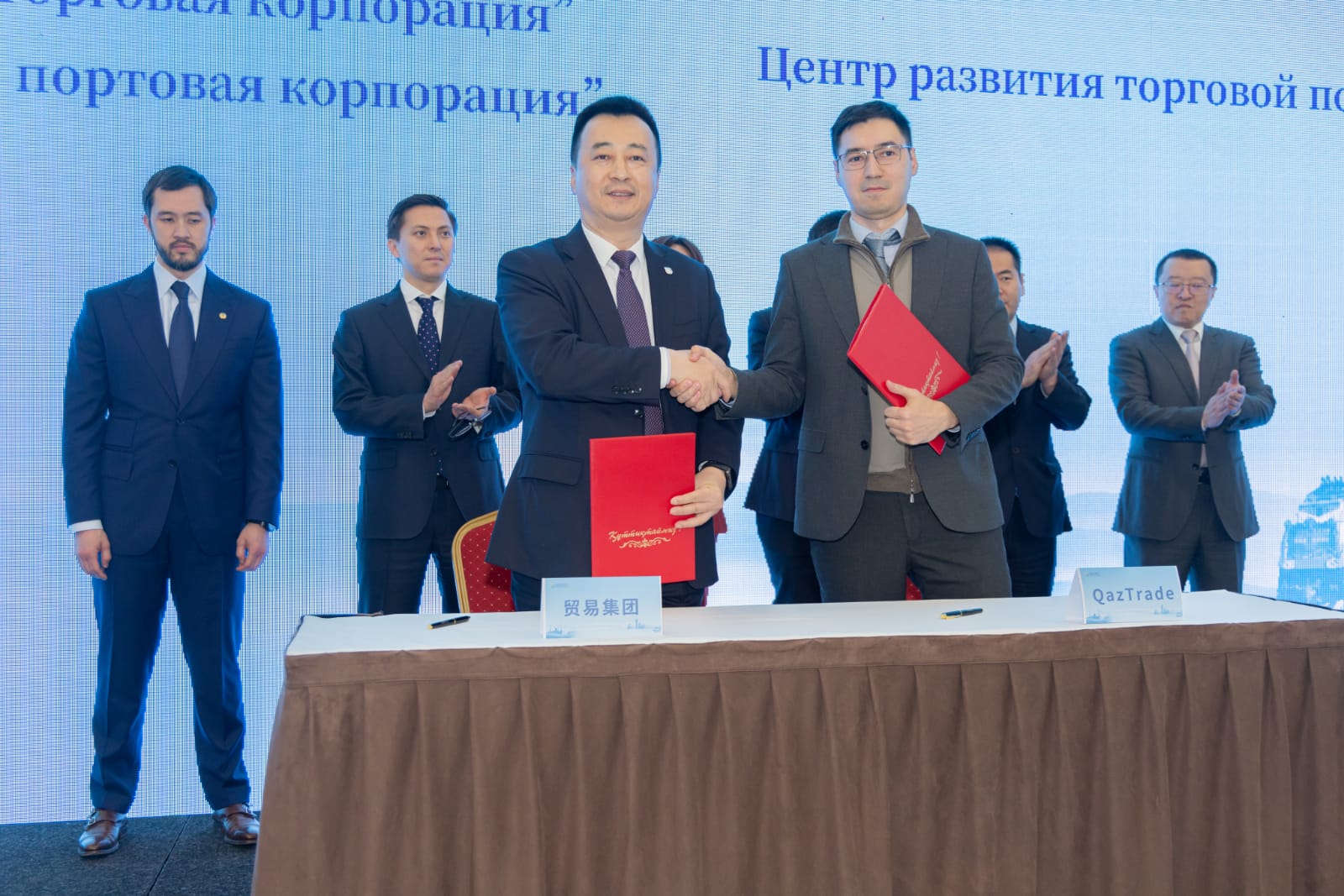 During the SHANDONG PORT GROUP BUSINESS-FORUM, held on April 12 in Almaty, a framework agreement on cooperation between QazTrade JSC and the Chinese port corporation Shandong Port Group (SPG) was signed.
According to the Deputy General Director of QazTrade JSC Aibek Sagynaev, the document is aimed at developing mutual trade between Kazakhstan and the People's Republic of China.
«Within the framework of the agreements reached, we will assist Kazakh entrepreneurs in the implementation of export deliveries to China and the markets of Southeast Asia. QazTrade, within its competence, intends to support SPG's initiatives for the implementation of transport and logistics projects, as well as cooperate with the Chinese side in conducting joint research in the field of trade and logistics», said Aibek Sagynaev.
The business forum was also attended by the leadership of the akimat of the Almaty region, NC KTZ JSC and large domestic logistics companies.
Reference:
Shandong Port Group (SPG) is the world's number one port group in terms of cargo turnover. The group includes Qingdao Port Group, Rizhao Port Group, Yantai Port Group and Bohai Bay Port Group. SPG operates in 12 business segments: shipping, trade, logistics, research and development, equipment manufacturing, etc. The group has 21 major port areas, more than 360 industrial berths and 320 container shipping routes.