THE COVID-19 PANDEMIC IS REWRITING THE FUTURE OF BUSINESS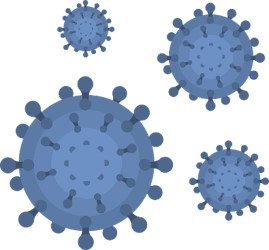 The health crisis and subsequent economic crisis caused by COVID-19 have a profound impact on the economy, businesses, and consumers around the world. All governments around the world are taking significant fiscal and monetary measures to support businesses and individuals, but a sustained economic recovery requires coordinated international cooperation between the public and private sectors.
At the beginning of 2020, 80% of businesses did not have an emergency plan to protect critical operations from unexpected events such as the COVID 19 pandemic (according to Euromonitor Voice of the Industry: COVID 19 research, 2020). This lack of preparation is associated with less attention to social risks. According to the 2020 global risk perception study published by the world economic forum, before the outbreak, social risks, including health threats such as pandemics, were considered much more unlikely than risks associated with climate change or natural disasters.
COVID 19 has changed this perception, and companies surveyed are now more focused on sustainable development (TsUR) issues such as decent work and economic growth, health and well-being, reducing inequality, and gender equality than in 2019. However, in a world where social and environmental risks are becoming more common, flexibility and the ability to respond, adapt, anticipate and predict both social and environmental crises are critical to the sustainability and survival of businesses.
AS A RESULT OF THE CHALLENGES AND CHALLENGES FACED BY RETAILERS, MORE THAN 40% OF COMPANIES PLAN TO INVEST IN THE DEVELOPMENT OF E-COMMERCE AND OMNI-CHANNEL PRESENCE.
COVID-19 has made a major shift in the worldview of consumers. New habits developed during lockdowns and fears of new waves of contagion, along with social distancing and an approaching recession, are expected to affect both consumer preferences and disposable incomes. Some of the innovations, such as moving to remote work and switching to digital services, will remain after the pandemic. Businesses will need to be more creative than ever to engage with consumers, who are now more cautious and much more concerned because of the huge uncertainty about how COVID-19 will evolve and affect their lives.
Most companies expect sales in 2020 to be below the level of 2019.
Rising unemployment, declining disposable incomes, and the onset of a recession are forcing consumers to think and rethink their spending habits.
Customers are increasingly turning to delivery services and pick-up orders instead of visiting businesses.
Digital trends, such as contactless payments, are growing rapidly.
Consumer-oriented companies must quickly integrate new technologies, replace personal interaction with digital solutions, and establish a system for ordering, payment, and logistics.
E-Commerce will play a key role in B2B. Almost 43% of companies consider e-Commerce as a measure that will help avoid such a crisis in the future. Due to the specifics of the B2B sector, e-Commerce will not be able to completely replace physical sales. However, e-Commerce platforms can be particularly useful for routine purchases that are easy to standardize , such as construction products or machine parts. For example, it is becoming increasingly important for manufacturing companies to launch and operate e-Commerce platforms as an additional sales channel.
Coordination and support from the government will be very important for the full recovery of value chains
Problems with suppliers can lead to a downward spiral in production
Financial support for suppliers will also be important. This is especially true for small tier 2 and tier 3 suppliers who have used most of their financial resources to cope with the strict quarantine.
CURRENT SITUATION IN KAZAKHSTAN
As of may 1, 2020, the volume of non-cash transactions in the country increased by more than 2.5 times and amounted to 7.4 trillion tenge.
Only 601 online stores are registered to receive tax benefits in the form of income tax exemption.
PROBLEMATIC ISSUE
Measures
EXPECTED EFFECT