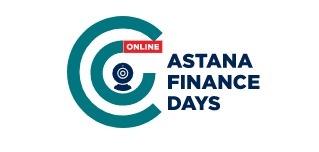 General Director of QazTrade JSC Azamat Askaruly spoke at the panel session: «From the corridor to the economic platform: new trade links» of the international conference Astana Finance Days 2021.
This session was moderated by Khaled Abu Zahr (CEO of Eurabia Media), and participated by Jihad Azur (Director of the IMF's Middle East and Central Asia Department), Kaveh Sami (Executive Chairman of Neuberger Berman), Mansur Mukhtar (Vice President for Industry ISDB operations) and Henk Jan Hugendorn (Managing Director of the Qatar Financial Center).
Azamat Askaruly in his speech presented the current situation in trade in Kazakhstan, as well as projects and plans for the development of trade.
«The development and promotion of the domestic export will be facilitated by the potential of trade and economic hubs created with neighboring countries.
On the border with Uzbekistan, the creation of ICTEC «Central Asia» will contribute to an increase in Kazakhstani exports, according to preliminary estimates by 4-5 billion US dollars.
The commercial and industrial hub «Eurasia» in the West Kazakhstan region will be of interest to both Russian business and manufacturing companies in China, the EU, India, Japan and Turkey, considering the possibility of localizing their production and choosing the most attractive and profitable logistics from the point of view of trade. and tax preferences industrial and commercial zone» – noted Askaruly.
The head of QazTrade spoke about the great potential of Kazakhstan's trade with the countries of the Middle East and North Africa (MENA). The development of trade relations between the regions of Central Asia and the MENA largely depends on the availability of an established transportation logistics system.
«The creation of a regional Central Asian logistics hub with the integration of hubs in the Middle East and North Africa will create an efficient food supply chain between regions and a basis for increasing mutual trade. At the same time, the development of corridors between the hubs of the two regions will open the shortest routes to other countries, in particular South and Southeast Asia for the countries of Central Asia, and the markets of Europe and China for the MENA countries» – said Askaruly.
Astana Finance Days (AFD) is one of the largest financial conferences in the region, held annually by the Astana International Financial Center. During 2018-2020, AFD attracted over 13,000 participants from 100 countries around the world. In 2020, the forum was attended by over 5,000 registered participants from over 100 countries. At Astana Finance Days 2021, the main stakeholders and partners of the AIFC will present innovative products and services that will help markets recover from the crisis. The Astana Finance Days will explore the challenges that an increasingly collapsing world poses to emerging markets, brainstorm new solutions and tools, and present successful examples and valuable tools.AFD speakers and participants will be representatives of local and foreign government agencies, international organizations, business, professional and scientific community, etc.